May 9th, 2016 – San Jose, California
Ephlux and Oracle US have just signed an agreement for Oracle IoT Cloud early access program.
Ephlux is now one of the first few partners globally to be on the Early Access Program for Oracle IoT program. Ephlux has already integrated its flagship solution "Oracle Service Cloud for Consumer Electronics & Home Appliances" with Samsung's SAMI IoT Cloud in the last quarter.
Now, we are in a process of integrating this solution with Oracle IoT Cloud and Oracle Policy Automation (OPA) Cloud.  We are working closely with Oracle and Monad solutions – the go-to partner for OPA Cloud – to integrate an end-to-end solution for 'Oracle Service Cloud for Consumer electronics and Home Appliances solution', JD Edwards and other enterprise apps.
Following diagram provides a sneak peak to what we are up to: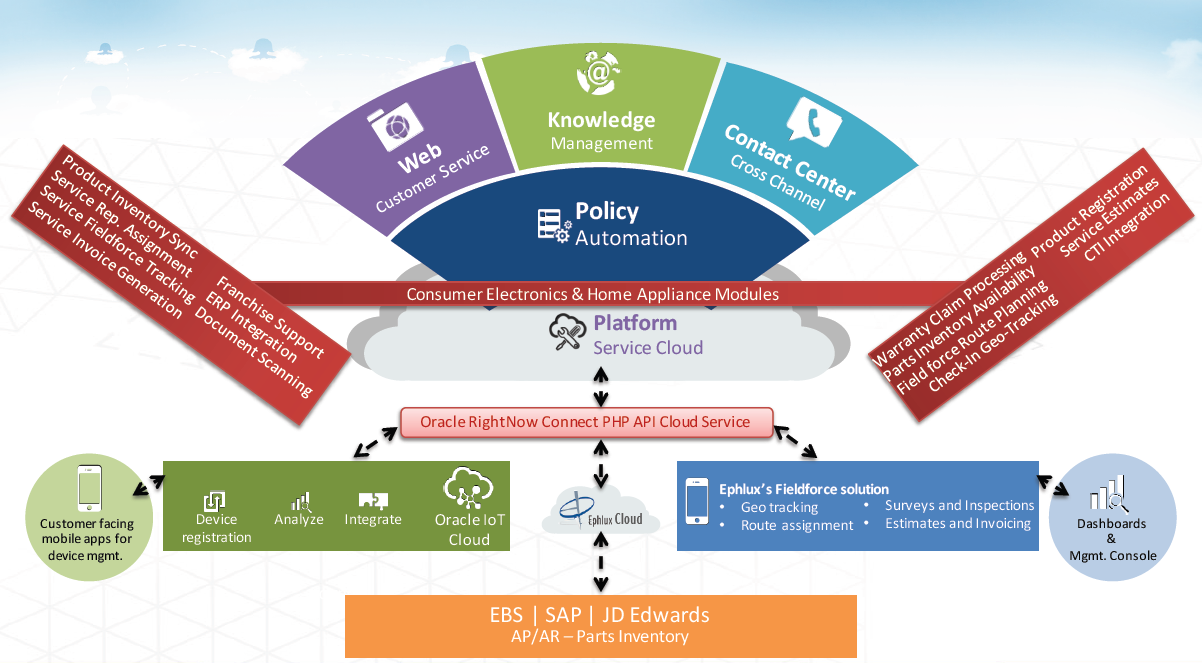 Reach out to find out how Ephlux and Oracle can help you with your CX and enterprise IoT initiatives.